Reality-Based Romantic Fiction to Warm Your Heart
Heartbreak and Heart Healing in the Heart of Texas...
What's a woman to do?! Suzie Higgins is trying to do it all. Wife. Single mother. Sister. Aunt. Teacher. Friend. Good neighbor.
Ranch wife Suzie Higgins has to unexpectedly balance multiple responsibilities. Suddenly, she's a single mom who needs more money or she's going to lose her home as well as her heart. Property taxes have skyrocketed, tempers are flaring, and the pittance she makes as a substitute teacher is not going to pay the bills. Can her estranged husband, Sam, recover in time to move back to their ranch in the gently rolling Hill Country southeast of Austin? What about their friends and neighbors, and the secret danger looming over all of them when a shady character moves into their close-knit, rural neighborhood? Is local law enforcement inept, corrupt, or corrupt and inept?
Nearby - Austin, Texas is known as the Live Music Capital of the World. Austin music is the soundtrack to this story. Real Central Texas musicians and music events anchor fiction  in reality. Footnotes include links to more information about the featured musicians, festivals and other activities.
 Not the Grammy Winner, but fun to read!
Yes, it's a little confusing! Comedian Dave Chappelle took home a well-deserved Grammy last year for his comedy album Deep in the Heart of Texas, recorded at Austin's ACL Moody Theater. That album/Netflix special, also entitled The Age of Spin, is completely different from my first novel. My novel, the first in my Heart of Texas Trilogy, is a reality-based-fiction romance ebook with guest appearances by real Central Texas musicians, artists and other notables at SXSW, Old Settlers' Music Festival and, especially, the Kerrville Folk Festival, where the romances begin. Bastrop County corruption is an intriguing subplot. As much as I would love to win a Grammy, I can't because my novels aren't eligible. Maybe, someday, if I release them as audio-books… ­­­­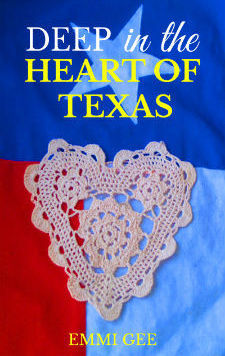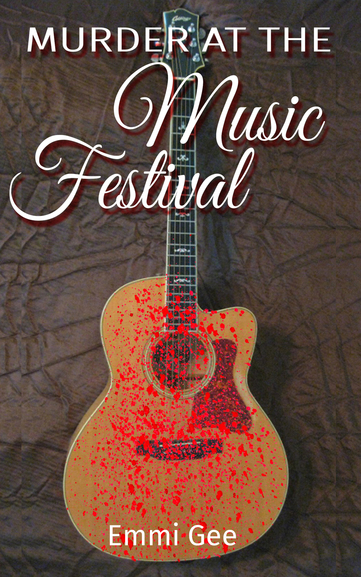 Light-Hearted Mystery
There's nothing like live music and murder to take the edge off current events! Melodie McLeod loves music. No matter what goes wrong (Plenty always does...) music has always calmed her, centered her, and made her feel much, much better. Fortunately, as a professional journalist published nationally as well as regionally, Melodie is able to convince her editors to reward her with coveted assignments covering music festivals whenever she needs a break from her intense research and often-dangerous work exposing the links between corporate crime and government corruption. She never expects murder to rear its ugly head on her mini vacation in the middle of Texas, but at least the music doesn't let her down.

The first Heart of Texas trilogy
­­
Two songwriters on the edge of success fall in and out of love as they chase their dreams and follow their hearts.
Can True Love survive a Texas summer? Karen and Steve are about to find out.
Molly Ann Hogan finally has everything she has always wanted: True Love and two great careers. So why isn't she deliriously happy?